I am a serial book reader. It is not uncommon for me to finish a book in the morning, and be fifty pages into another by that night. Or, if I stay up late to finish one off, the first thing I'm up to in the morning is picking out another. Probably I go from book to book so quickly I don't even allow them to digest properly or something, but, I can't help myself.
Except this book.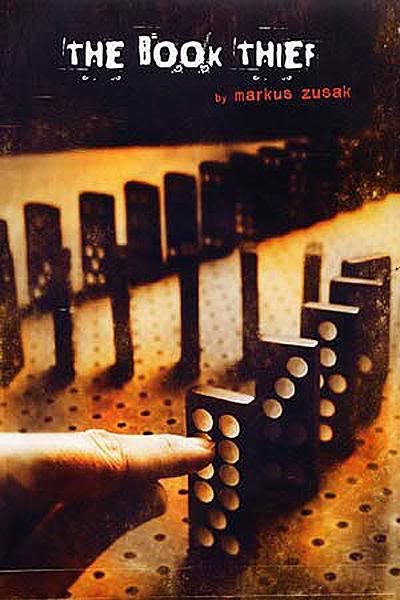 The Book Thief, by Markus Zusack
I finished it about a week ago and danced around getting into another novel (well, for at least a full day afterwards). I read a little novella; I read short stories; but I couldn't go over to my bookshelf and pick a new one. I just couldn't. It was too soon.
Those of you who've read it will understand. For those who haven't, let me tell you: this book will rip your heart a new one. Man, oh, man.
Also, the narrator of this novel is Death. Now, if that doesn't intrigue you, what ever possibly could?